Epic Games have been so kind to feature a showcase and interview about Solus and my work at the UnrealEngine.com website.
"Blueprint is the game-changer for me. It goes far beyond Kismet in Unreal Engine 3 and is incredibly powerful. I am a designer and artist, and for the first time in my career, Blueprint allows me to make entire prototypes and games without requiring me to touch a line of code. Never have I come across any other visual scripting tool or editor that comes within a thousand miles of the power of Blueprint."
I also received this poster from them: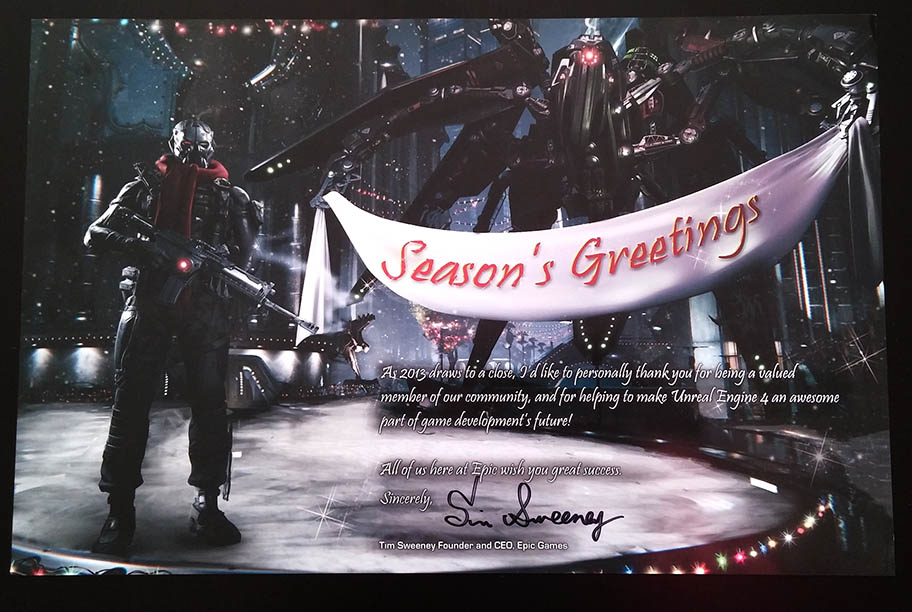 In other news:
Solus develop goes well. Especially level and script wise. We are close to having the first 30 or so minutes of the game properly playable now. I managed to find a great cave style as well (more info on that later), and we got tornadoes in. Which are mightily impressive to see. The world also transformed into an archipelago for various design reasons. Once things are more final, I will begin showing the next batch of Solus media and talk some about why certain design decisions were taken.
My Prison level time lapse video made it to IGN's front page and various other big sites. The video shows the creation of a level in 20 hours time. Rekoil by the way is due for release very soon. A level design competition for the Steamwork mod tools is also underway.