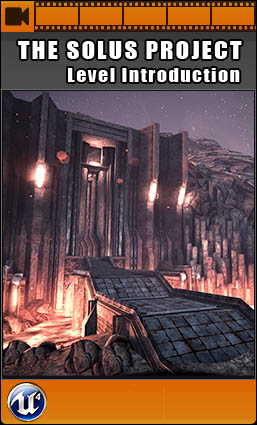 The Solus Project: Level Introduction

Free
0.00 USD
0.00 EUR
Author: Sjoerd "Hourences" De Jong
Platform: UE4, PC
Required: UE4 4.0 or newer
Delivery: Youtube
Length: 3h 12m
Difficulty: Beginner
The Solus Project: Level Introduction is a complete and highly detailed training video, that aims to get you up to speed in level building for Unreal Engine 4.
Using the modular and easy to use modular environment assets from Solus, this video introduces you to everything you need to know to build basic environments in Unreal Engine 4. Besides covering how to build environments using modular meshes, the video also goes over how to create a landscape, apply foliage, how to best apply the UE4 reflection system, lighting and its performance considerations, and how to keep track and organize your levels.
In the video you will be building a small Solus level. The level has both an indoor and an outdoor section. The architecture has been set up in such way that it allows for a lot of copy pasting, and a lot of freedom in what/how meshes are placed, in order to make to the video suitable for beginners.
The video comes with some of the actual content from Solus. A few dozen of our modular building and environment meshes, a number of our textures, materials, and particles. Some of the tiling environment textures are from GameTextures.com, and thereby also give you a free sample of the service they offer.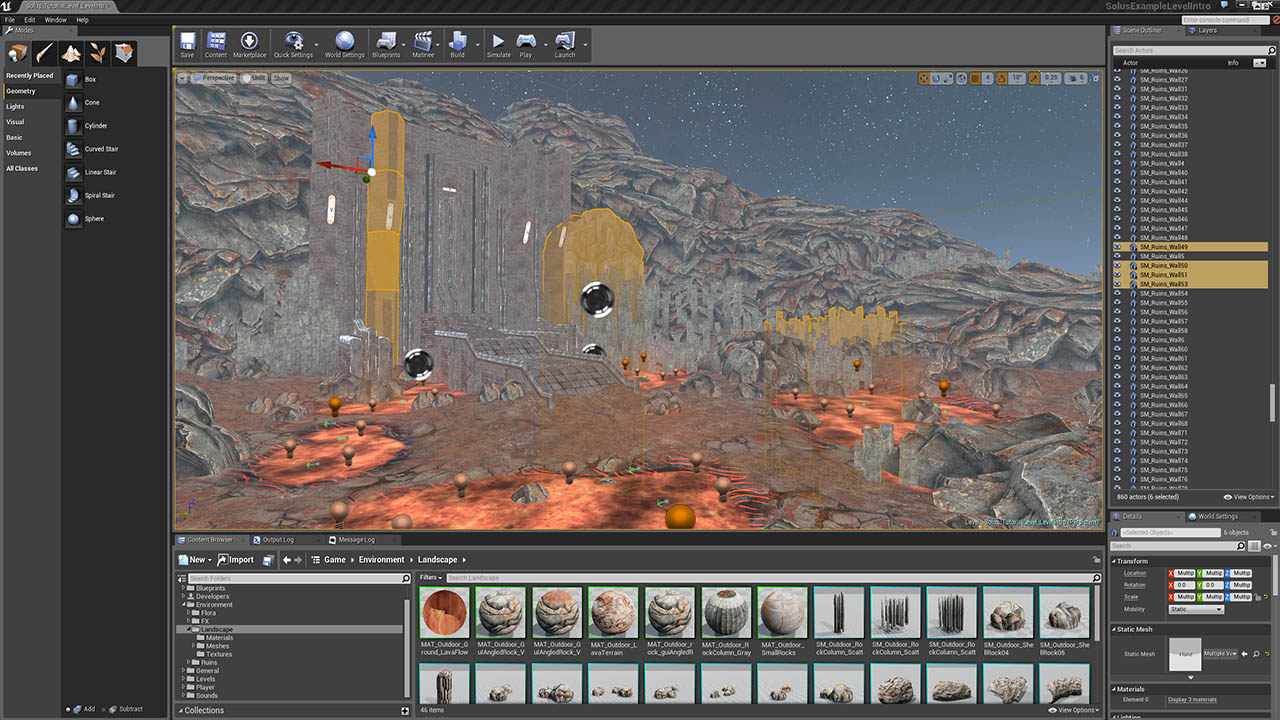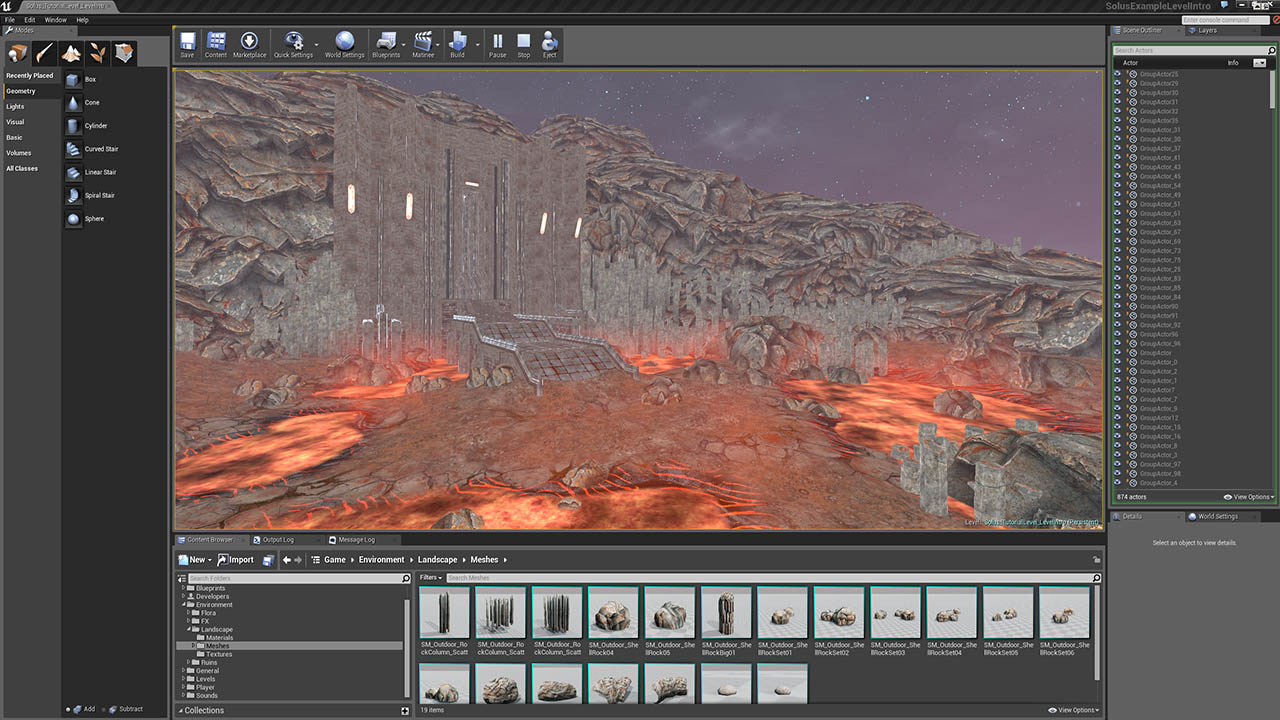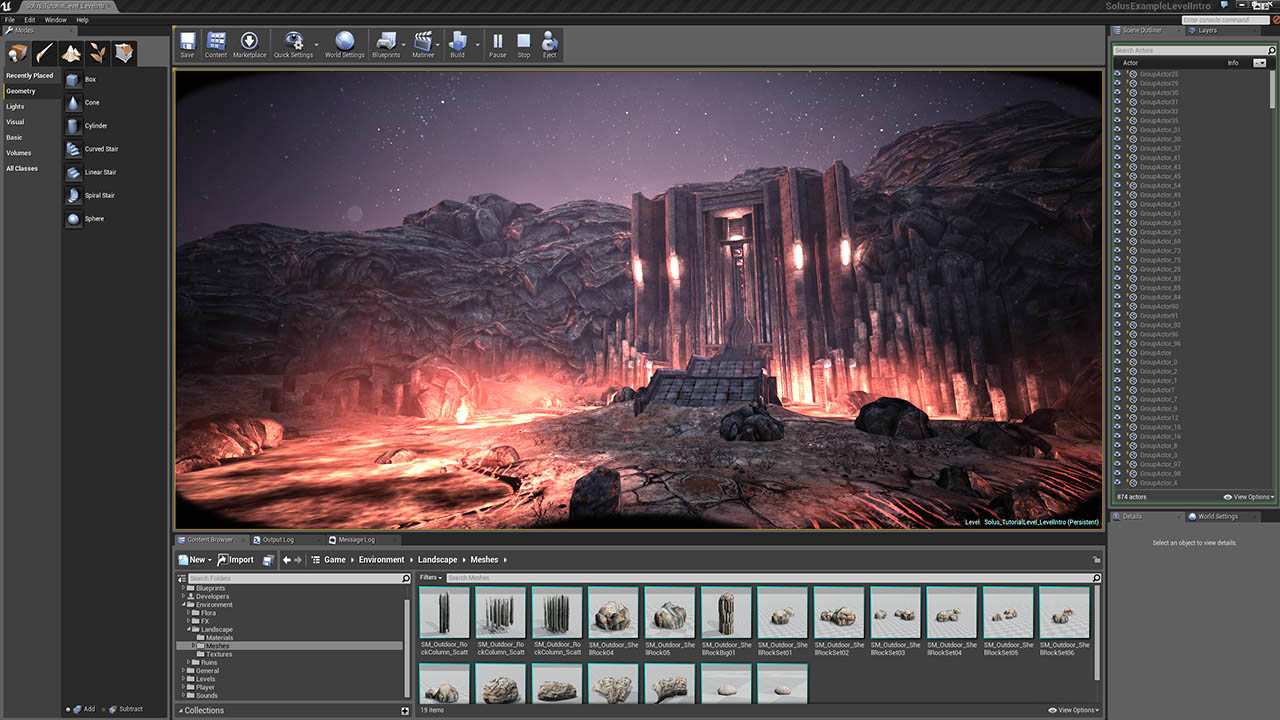 1. Intro – 2.30m
2. Basics – 11.48m
    Placing meshes
    Placing brushes
    Playing the game

3. Basics Applied – 52.13m
    Constructing your first building using modular meshes
      Tips for a modular workflow

4. Landscapes – 42.35m
    Landscape editing
    Landscape painting
    Foliage painting

5. Reflections – 10.20m
    Creating and handling reflections
    Performance and placement considerations

6. Lighting – 32.03m
    Different types of light explained
    Performance considerations
    Lighting out the building
    Outdoor lighting

7. Finishing Touches – 22.52m
    Atmosphere using different types of fog
    Post processing
    Adding in lava

8. Scene management and workflow tips – 17.43m
    Scene statistics
    Outliner
    Layers
    Streaming levels
    Naming
    Property Matrix
Download content used in the videos
Additional Information