The Hows and Whys of the Games Industry – About
The book "The Hows and Whys of the Games Industry" is available as both a PDF version and as a print. The PDF version is 184 pages long. The printed version counts 236 pages. Apart from the page size both versions are identical. The full list of chapters and subjects in the book can be found on the Content page.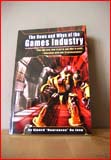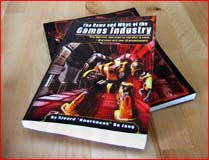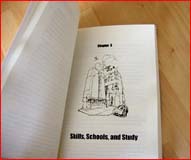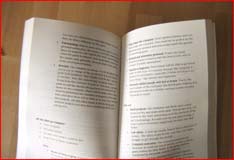 This book is for those who are interested in the video game industry, but who are still undecided as to whether or not to pursue a game development career, and those who have already made their decision but are looking for additional information and guidance before plunging in head first.
The basic questions this book will attempt to answer are: Why would one want to work in the games industry? Or why not? And, if the decision has already been made, then: What would one look for or expect? How can one pick a good mod (modification) team or a development studio that will fit one's personality and meet one's expectations?
This book will also delve into how the game development industry works in general and some of its current issues. In addition, it will also touch on game development schools and how they currently fit into the larger picture. Finally, there will be some ruminations on what the future may bring to the industry.
The book targets any amateur with interest in the games industry, from programmers to designers to artists.
The overall goal here, is to provide an objective and honest discourse on how the industry works as a whole; the general expectations within it, and discussion of its positive and negative aspects. A career in the games industry may sound nice, but is it really as good as it sounds? Is it actually what you, the reader, are looking for? It is your dream job? Are you a good fit for it? The intent here is not to disparage or praise the industry. The intent is to examine the perceived pluses and minuses of the industry which would subsequently allow you, the reader, to make an informed decision about whether this is the right industry for you.
The text will attempt to provide you with answers to some of the most common questions. For example, how much can one expect to earn? What's the best way to apply to a position with a company? What can once expect during a job interview? Plenty of tips for what to look for when searching for a job will be provided.


The book measures 6″ x 9″ (15.24cm X 22.86cm) and uses a perfect binding. Its 0.5″ (1.35cm) thick. The book has been illustrated by
Romano Molenaar