About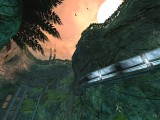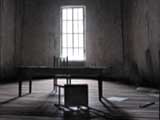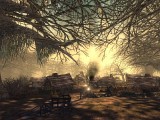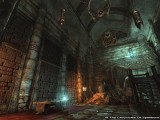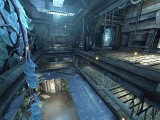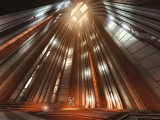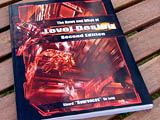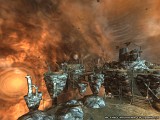 ---
I am Sjoerd "Hourences" De Jong, a 27 year old game developer. I originally started out as a level designer but nowadays I do much more than just level design: Environment art, writing, teaching, game design, creative direction, and so on.
I am highly specialized in Unreal Technology. I have been working with Unreal Engine since 1999 and I have vast knowledge of it. I have worked extensively with all three generations and I have worked on five Unreal Engine titles.
I have eight years of professional experience and more than 11 if you also count the time I spent in the mod communities. I have worked for over half a dozen game studios, both on-site and off-site positions, and in several different countries. In total, I have worked on eigth games (The Ball, Unreal Tournament 2004, Killzone, Shellshock nam 67, The Chronicles of Spellborn, Huxley, WarPath, and a yet unannounced EA game), five large non profit projects, and I have built over 30 stand-alone Unreal Engine levels.
I won over a dozen prizes in the world's biggest game development contest: the Make Something Unreal contest (UT2004/UT3 editions). Eight times a first place, and 15 top-5 positions. A feat very few other people have managed, if anyone.
In addition, I am also the author of the books "The Hows and Whys of Level Design" and "The Hows and Whys of the Games Industry", I run one of the most popular Unreal Engine 3 tutorial websites (250.000 visitors a year), I did training videos for Eat3D, and I give lectures and workshops to schools and companies. The past few years I have given Unreal Engine training to the development studios VStep and Playlogic, lectured at the University of Stockholm, University of Kortrijk, University of Gotland, The Garden, and Playground Squad, and I regularly teach prolonged courses at the school Future Games.
I started up my own company in 2009, secured funding, and as the lead developer brought our ambitious game The Ball to completion with just a handful of people. I set up publishing and distribution contracts, and secured world-wide retail distribution and publishing deals. Further details on my career can be found on my portfolio site.
Please try to refrain from emailing me about very basic problems or questions. If you experience a problem or bug please use search engines or ask the question on a forum first. I am also not interested in participating in any mods or map packs nor testing your level. Sorry. I am however available for training, workshops, and development assistance. If you represent a school, institution, or a studio and you are interested in UE3 training I would love to hear from you and discuss the possibilities.
I can be contacted at me@Hourences.com, on IRC at irc.quakenet.org #unrealed, or via my LinkedIn profile – feel free to add me to your network by the way.
---